Maison en verre
Année de Construction
1949
Emplacement
Connecticut, États-Unis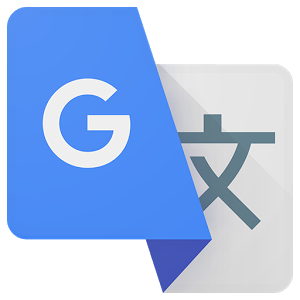 Certaines parties de cet article ont été traduites en utilisant le moteur de traduction de Google. Nous comprenons que la qualité de cette traduction n'est pas excellente et nous travaillons à les remplacer par des traductions humaines de haute qualité.
Introduction
The Glass House est l'un des projets les plus importants entrepris par l'architecte américain Philip Johnson, puisque ce travail a commencé par une carrière exceptionnelle en tant qu'architecte et développeur de nouveaux discours architecturaux qui ont marqué et même sensiblement modifié compréhension de l'architecture du XXe siècle.
Philip Johnson, au premier disciple de l'architecte allemand Mies van der Rohe et plus tard apostat de celle-ci, a commencé à travailler en 1949 sur le projet de votre propre maison, à New Canaan, Connecticut, USA.
Situation
The Glass House est situé sur un magnifique terrain sur lequel les arbres sont la seule barrière – qui sert de mur d'enceinte – qui peut arrêter la vision de visiteurs à travers les parois en verre.
Concept
Dans la maison de verre devient une évidence d'importants principes architecturaux proposés par Mies van der Rohe: «Less is more», voici un minimum de matériel appliquées, l'économie des éléments est très claire et ignore pratiquement tout ornement.
Le concept de base de la maison de verre a été prise à partir de la Farnsworth House de Mies van der Rohe, avec toutefois des différences que la symétrie et le siège fermement sur terre. L'espace intérieur est divisé par des armoires basses et un cylindre de briques qui contient le bain. Une grande partie des meubles du Bauhaus Johnson reste dans la maison
Symbolisme
The Glass House a marqué un point important dans la quête de la transparence et de la flexibilité de la modernité européenne qui représente certainement la fin de la dématérialisation de l'architecture.
Description
La maison a entouré le projet de tout prisme de verre à son extrême synthèse résoudre les différents environnements et les fonctions des différents secteurs du logement et de l'équipement dans un espace unique, ponctué seulement par la présence du volume de la maison et cabine en forme croissant de bain.
Matériaux
L'étage principal d'un cube dont le bord est formé uniquement par les fines armatures en acier peint en noir.
Les cadres en acier noir et le cylindre en briques rouges contenant de la cheminée et salle de bains, de définir le volume de ce travail et la composition ancré au sol, provoquant le bâtiment à construire presque naturellement sur le terrain, ce qui la distingue des conceptions de Mies van der Rohe, le plus souvent flottante dans l'espace.
En raison de la toiture opaque et parois transparentes de la maison de verre, les visiteurs ont le sentiment merveilleux d'être en permanence sous le même toit, mais jamais trouvé à l'intérieur d'un bâtiment. La transparence du matériau permet le paysage est pratiquement l'élément qui renforce les images à l'intérieur.